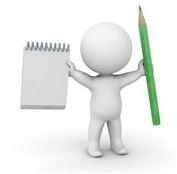 How a matching Gifts Program works in Nonprofits
            Many nonprofits have realized that an ancillary form of revenue can be acquired through the donor base from a donor's employer because some employers commitment to the employee's personal philanthropy interest with matching gifts. Wenger (2016), states "matching gift programs are corporate philanthropy initiatives that reward employees' [for their] charitable donations". This is the fundamental root of a what Matching Program is all about. Nonprofits that are aware of this can gain access to both additional revenue through the donor/employer relationship and from building a direct nonprofit/corporate donor relationship.
            Similarly, Matching Gifts have also given rise to Challenge Gifts. The Challenge Gift is initiated when a donor promises to make a gift then offers to add to that gift, a matching percentage or a dollar-for-dollar matching amount of other donor's gifts to encourage similar minded donors to participate in the fundraising event and to multiply the benefit to the charity recipient. This medium is often used by corporations to encourage employee participation in a corporate favored charity. It is also used by donors that wish to encourage their friends and colleague's participation in a charity of possible mutual interest.
            Some popular corporations often in the public spotlight and known for their matching contributions to charity is; Apple, ExxonMobil, General Electric, Hewlett-Packard, Johnson & Johnson, PepsiCo, and Soros Fund Management (Wenger, 2016). There are local corporations in every community not popular like the above list but important to their regional and local communities.
The Typical Process – Matching Gifts
            When a corporation elects to make Matching Gift Program donations, they submit their Matching Program offer in writing to match gifts of their employee's with matches, usually dollar-for-dollar, up to a capped budget amount. The Matching Gift may, in some cases, match only a percentage of the employee's gift. When the nonprofit receives the qualifying donations from donors, the nonprofit will send the Matching Gift company a copy of the submitted qualifying donation information via report. Often this is initiated individually by employees. What "qualifies" a donation could be its organization name, purpose, minimum dollar amount, and/or time frame given (i.e. in December or on December 1, or before December 30, etc.). The corporate donor may require that the nonprofit complete the company's own Matching Nonprofit Gift form for their records before they honor the match but usually the employees submitted paperwork is sufficient. Whether or not the employee's company requires their own Matching Nonprofit Donations forms for their records, the matching donation may take up to 60 days to receive depending upon the employee company's own policies. Often, the gift is paid within 30 days.
The Typical Process - Challenge Gifts
            When the donor elects to make a Challenge Match donation, they submit their normal donation and an offer in writing to match gifts from other donors with usually a dollar-for-dollar basis up to a capped budget amount. Although the match is usually dollar-for-dollar, it may be for any percentage of a donation made. There may be a cap on the total amount to be donated under this type of match.
            When the nonprofit receives the donation gift form and processes it, the nonprofit sends a Matching Gift report to the donor. The challenging donor may require that the nonprofit provide transparency in this reporting before they honor the match up to the maximum amount the challenge donor has committed. This type of match is typically paid in 30 days unless other arrangements are made at the time of the agreement (i.e. monthly or quarterly payments).
Conclusion
            In both cases of Matching Gifts and Challenge Gifts, there may be various other methods to get them initiated and completed than discussed here however, the above overview is essentially the process. What is key to understand is that nonprofit's need to research their donor base and mine through the data and secondary data to determine which donors are still in their working years as employee's and research their employers for whether they have a corporate Matching Gift Program. Nonprofits also need to understand the donor base sufficiently to data mine whether there are any special groups or subgroups that has a leading, prominent, well-known donor (national or local celebrity) that is interested in a Challenge Gift Program and has the desire to lead a cause for the charity's benefit.
            Our team at Management Insights Group has setup Donor Management Programs that help nonprofits manage the donor's philanthropy leading the donors in the direction that the nonprofit is trying to go. In addition, we use sophisticated algorithms and analytics that provide predictive outcomes essential for revenue growth. We look forward to consulting to your organization to help you get started or enhance your current Donor Management Program including designing and developing your new in-house system. We can get you on the right track to increasing your revenues. We are here to help!
Robert Majdak, B.S., M.A., M.B.A., CEO, Co-founder
Management Insights Group
References
Weinger, A. (2016). 7 Outstanding Corporate Matching Gift Programs. America's Charities. Chantilly, VA. Retrieved from https://www.charities.org/news/blog/7-outstanding-corporate-matching-gift-programs