March 2020
Management Insights Group, Robert Majdak, CEO and Crystal Majdak, CFO meet with brother in Christ, Charles Billingsley as he visited Tyler Texas this month.  Charles performed his musical worship at Green Acres Baptist Church worshiping Jesus as Charles is so gifted in doing.  In 2011 Robert & Crystal first attended Thomas Road Baptist Church in Lynchburg Virginia where Charles was worship leader.  "It was Charles' powerful musical worship that got our attention and his gifted words of praise that brought Jesus into our lives in a special and most powerful way. We are forever in his debt for telling us what He, Jesus, has done for us."  -Robert.  Today, Charles is Associate Pastor at Thomas Road Baptist Church in Lynchburg Virginia and still participates in musical worship and touring the country bringing gospel music to everyone across the country and around the world.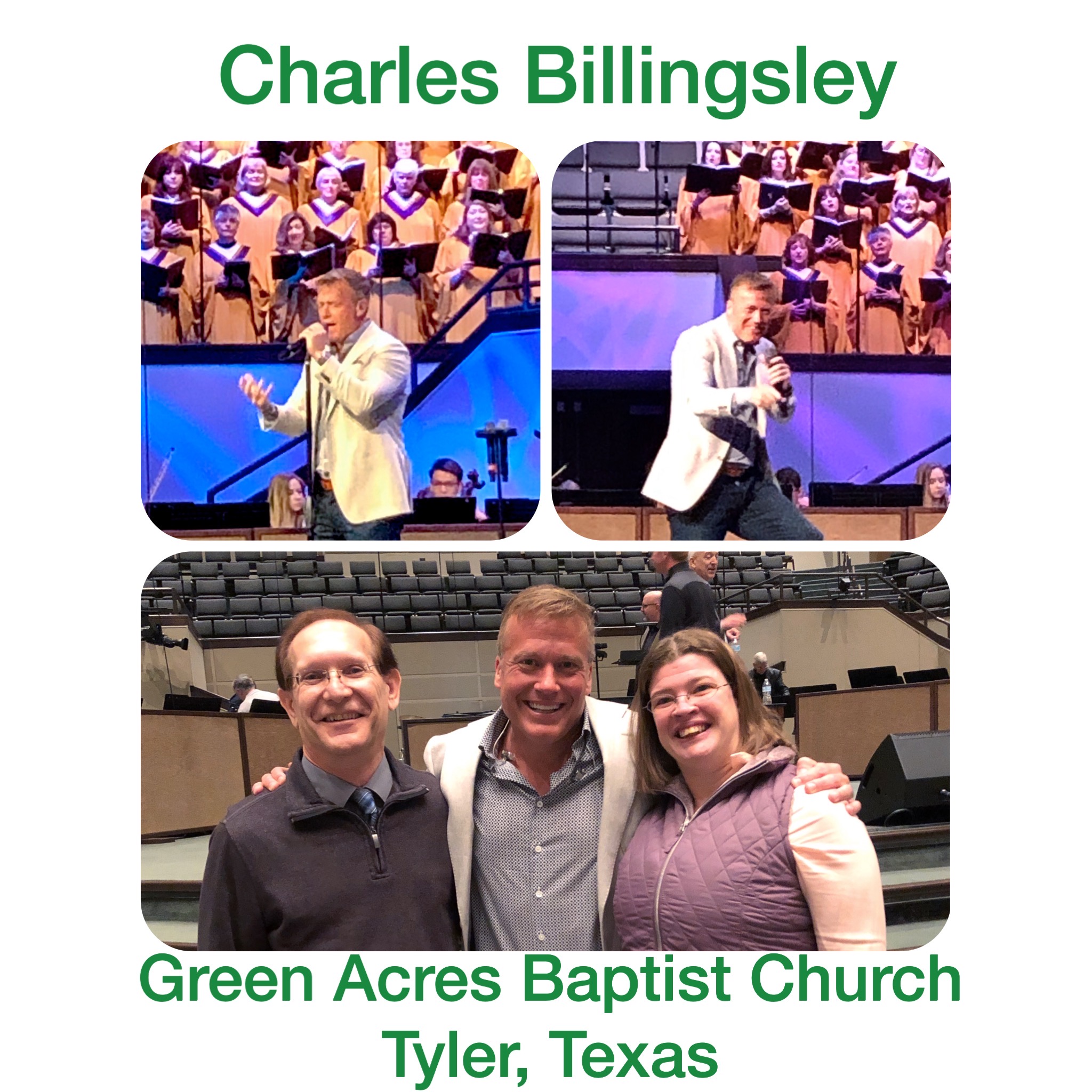 August 2019
Management Insights Group LLC, CFO, Crystal Majdak (front row, third from left) met with an 18 member team of businesswomen to review plans to enhance management programs in a regional business support organization. These programs bring value through meaningful strategies that can be implemented for delivering immediate business benefit.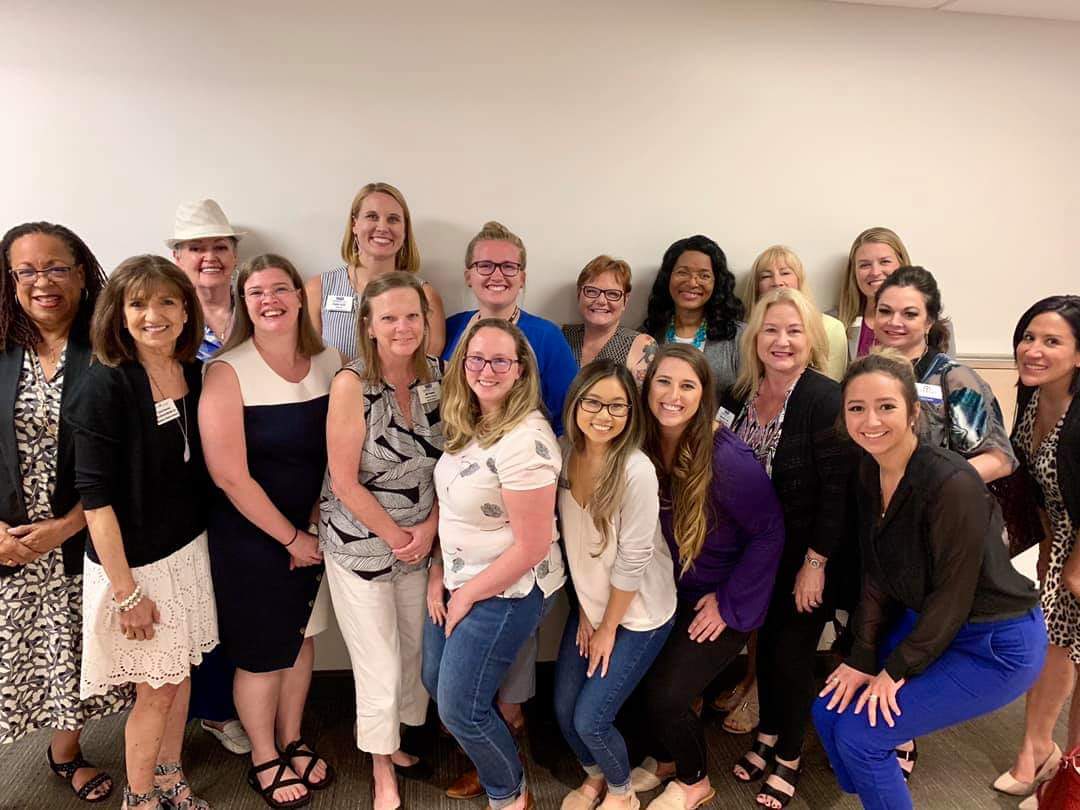 July 2019
Management Insights Group LLC, originating in Dallas, extended services into the North Dallas Region in the Spring of 2019. The business growth in this region makes this area an excellent market opportunity for our company. Our mid-August ribbon cutting symbolizes our determination to serve business communities in a strategic manner.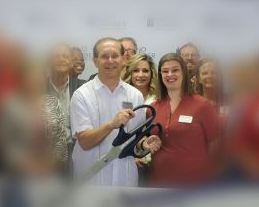 May 2019
Management Insights Group, Crystal Majdak, CFO adds another credential to name.  Crystal already earned her Bachelor of Science in Accounting and went immediately onwards to earn her Master of Science in Accounting Degree. Both degrees were earned under study with Liberty University, Lynchburg Virginia also associated with her home church, Thomas Road Baptist Church.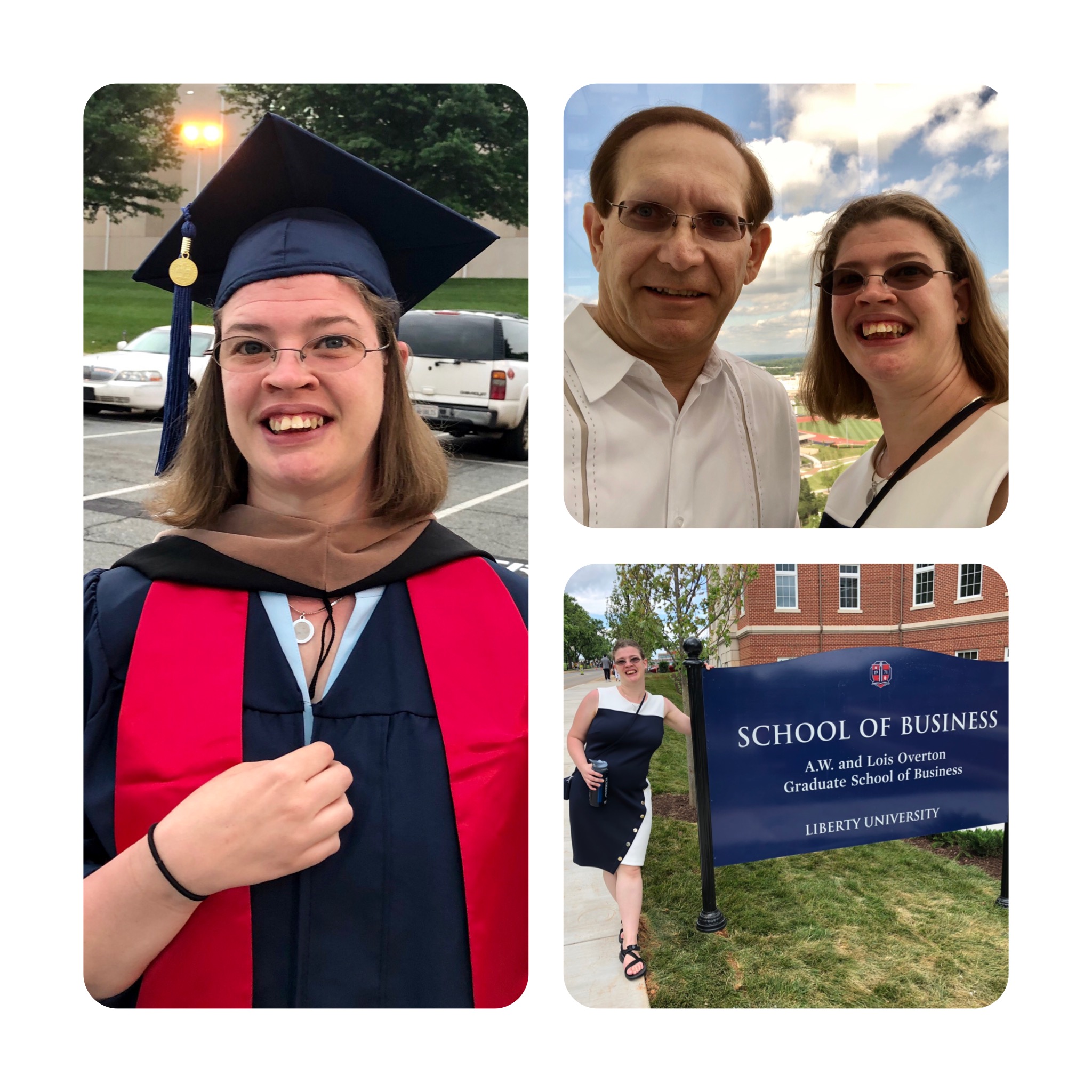 Crystal Majdak at Flames Stadium and in the Liberty University, Overton Graduate School of Business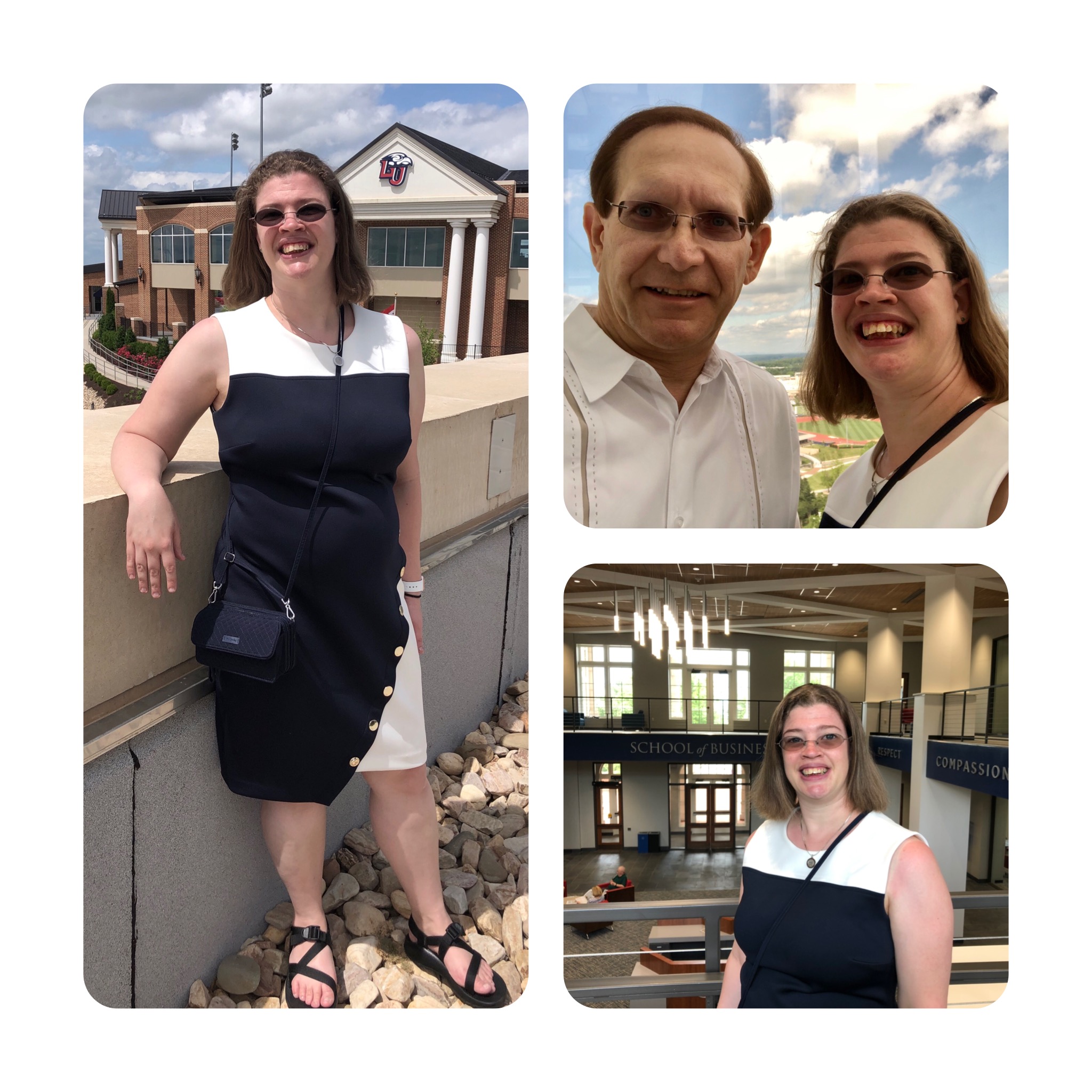 May 2018
Management Insights Group met in May with numerous Christian professionals focused on delivering social values through their media platforms.  Not a single stone was left unturned developing thought provoking ways that we could have a positive influence in a society where values have been eroded and personal core values diminished.  Whether through TV, film, books, social media, presenters and attendees learned and shared ways to inject a positive influence back into society and right the ship of confusion each in our own way.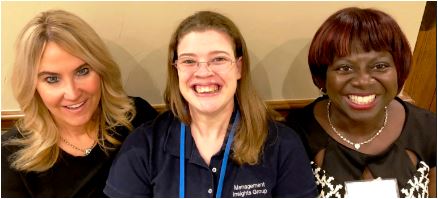 Tracey M.(left), Crystal M.(center), Marina M.(right)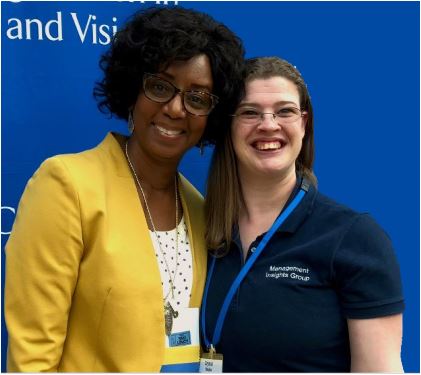 Kathy G.(left) and Crystal M.(right).
| | | |
| --- | --- | --- |
| Chris M. | Kathy G. | Mary H. |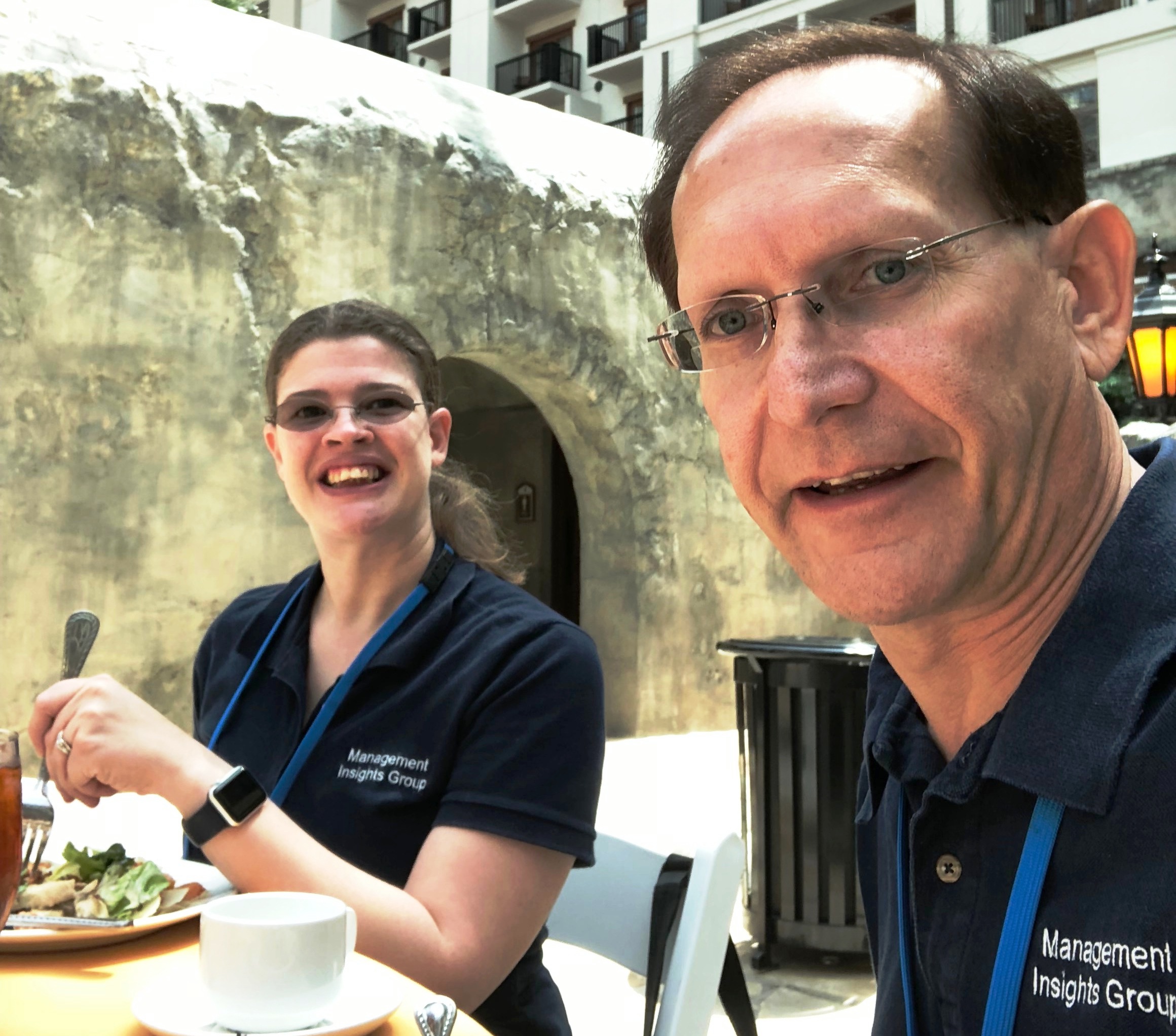 Crystal M. CFO and Robert M. CEO
Management Insights Group
---
May 2017

Management Insights Group is committed to giving back through community involvement in areas where we are able to create a positive impact that will enhance our local community. In May, Co-founders Robert and Crystal were blessed to be able to fellowship with key thought leaders and Christian professionals from California, Missouri, New York, Oklahoma, and Texas.

Sharing creative thoughts about how we can have a greater impact in the world using various forms of media especially, Social Media. We look forward to how the ideas shared will manifest to programs that we support in the DFW area specifically.
Management Insights Group